Authorised Representatives for Test & Measurement
Test & Measurement
Rohde & Schwarz is the largest manufacturer of electronic test and measurement equipment in Europe. Our T&M instruments and systems are setting standards worldwide in research, development, production and service. We are the key partner of industry and network operators for all measurement tasks in the field of analog and digital communications.

Test & Measurement Categories << Click?





Want to know more about Rainford EMC?
Rainford EMC Systems are a global leader in providing anechoic and shielded chamber solutions. With representation in over 22 countries across Europe, Asia and America.
Explore this site for more information about our extensive range of EMC products and services. For all enquiries, please contact us.

Products << Click?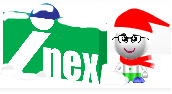 ตัวแทนจำหน่าย หน่วยงานการศึกษา
ชุดทดลองอิเล็กทรอนิกส์ / หุ่นยนต์ / บอร์ดทดลองต่าง ๆ
Electronics | Computer Interface | Microcontroller Board | Arduino Board | Application Board | Robotics | Sensor | Wireless | Components | Mechanical part | Books | Magazine

Inex Categories << Click?
---